There are a few names that get thrown around in the slot development world, leaving people to wonder: is there any other game developer I should follow? Well, we wanted to dig around and find not just hot slots, but let you take a closer look at some of the development going on behind the scenes. We trial slot games lately at Automatenherz, where we can play for free. Since we're trying to create a fair playing field, we might as well be honest and let you benefit as well!
1. Novomatic – Lord of the Ocean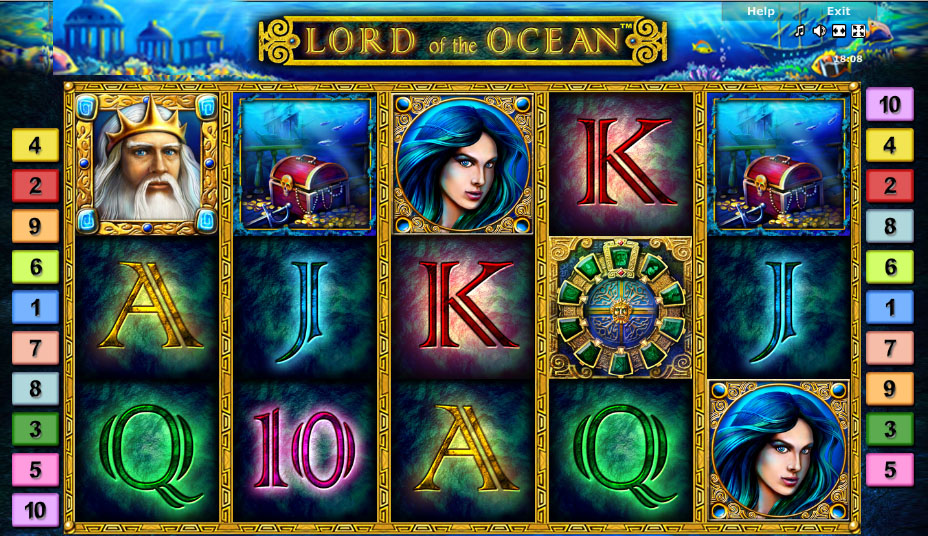 Now, it might seem odd to lead with a five reel, ten win-line slot game. But when you see the Lord of the Ocean game up close, you'll know why we had to include it. You have great opportunities for bonus spins here, along with wild symbols that replace other symbols to help you turn what would be "no money" spins into "good money" spins.
Here's a neat twist: every time you win, there's a gamble feature. You can basically double your winnings if you get the game right. It's a guessing game of cards. If you guess a red card as the next card drawn and you're right, you win the double or nothing bet. But if you guess wrong, you'll have to go home empty-handed…so to speak. After all, you can always try your luck again!
2. Aristocrat – Geisha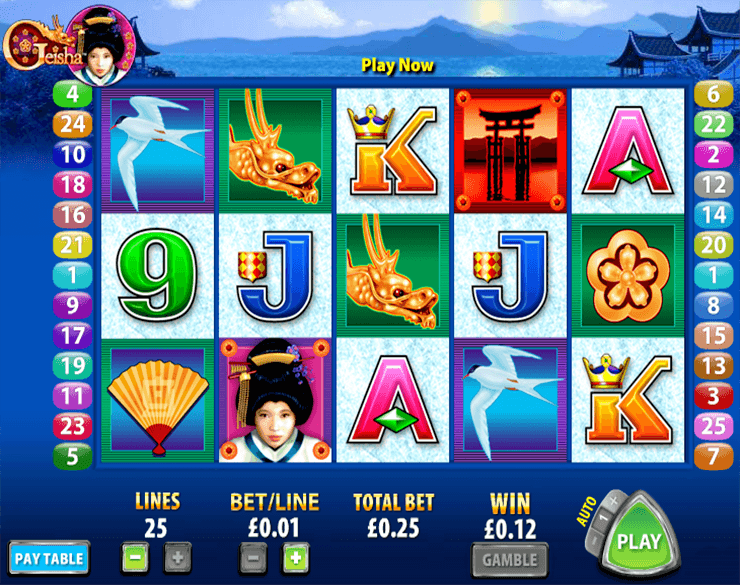 Have you ever wanted to enter the elusive, mysterious, and secret world of the modern day Geisha? Well, it would be very difficult for you to do that, but don't worry: you can experience some of the glamour of the geisha world through looking at this beautifully done slot game. It's made by Aristocrat, a leading game developer but one that doesn't get as much attention. We think that's a shame, considering how well done this slot game really is.
The layout is very straightforward. The concept is great: you have a beautiful geisha lady that wants you to bring her gifts. Fans, birds, and golden ornaments are just some of the gifts your in-game geisha adores. If you trigger the right payouts, you will also trigger the wild bonus in the process.
If you can get the golden dragon ornaments to line up, you can get a whopping 750 times your bet. But that's not the only big win: if you line up five geisha friends, you can get 9,000 times your bet. That's a very huge jackpot!
3. Endemol – Deal or No Deal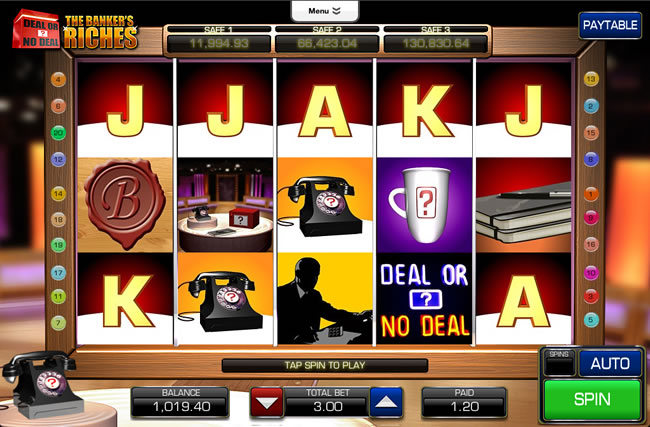 Who hasn't heard of this fun game show? Will you get the big win, or will the banker get the best of you? It's a fun question that many game show contestants have had to answer the tough way. But you don't have to follow in their footsteps when you have this game handy. It's a 5 reel, 20 payline video slot that follows the game very well. You have a wild symbol that can substitute for other symbols in order to help you unlock bigger wins. The bonus game is great, because it helps set you up for a chance at the jackpot. Another great feature about this game is that you get to have lots of free spins, something that we always try to look for.
Overall, we thought all of the games from these developers were quite fun to play. This is the beauty of being able to test out games for yourself before you move into the traditional online casino format. Automaten Herz made it easy for us, because they have a lot of different slot games available. What's also cool is that they go into more detail about the developers, which makes you feel like you really know the people that are making these fantastic games. Why not check it out for yourself today?