Video slots are a great money maker. Most casinos know that if they include slots, people will come and play. They make it easy to play, which is designed to make you stick around. There are even little promotions that go on all of the time so that casino players will feel welcome and accepted. If you're looking at getting back into the slot game, or if you're new to everything, you have to check out these six slots. We think that you should play them as soon as possible. Between plenty of free spins and tons of bonus rounds, you really can't afford to ignore this set!
1. Viking Age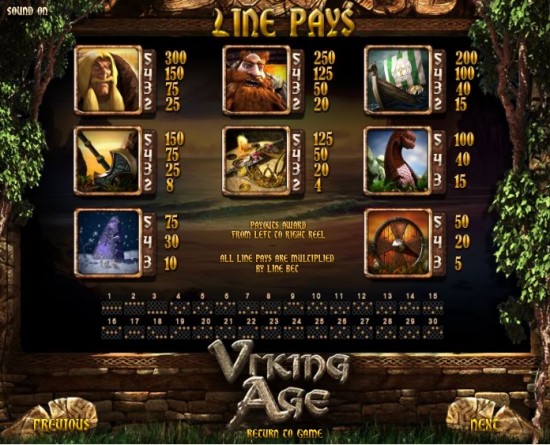 One of the most interesting things about this slot game is that there are no wild symbols to be found. We know that's odd, but don't run away just yet. Instead of the wild symbols you're going to have the power to stack current symbols against each other to bring in higher payouts. It's one of those things that sounds weird until you actually play a few times. This is a 30 payline slot, so there's plenty of chances to make some cash. Two symbols against each other will start the cash grab nicely, but if you manage to get three Viking symbols in a row, you get your choice of some cool stuff. You can get free spins, or a cash payout, or even a bonus round. Oh, did we say your choice? Just kidding! It's done at random, but it would be kind of cool if you had the option.
There's also a Viking arm wrestle side game that we thought was a pretty nice touch. Check it out when you can!
2. Kingdom of the Titans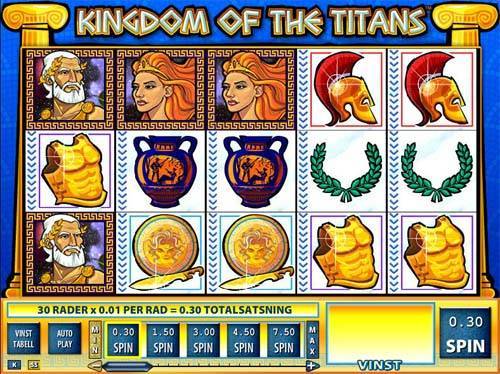 Kingdom of the Titans has a Mount Olympus theme. But don't run away yet, because it's not what you're used to at all. This is a Williams Interactive video slot, and they're well known in the industry for being pretty high quality. There's a Spinning Streak feature that makes any winning spin lock into place, giving you the chance to increase your payout through higher symbols coming up. This improves your odds dramatically. Then there's a ton of wilds and scatters to enjoy. As long as you're willing to keep playing, you just never know how much you could walk away with. This is a game for people that love free spins.
3. Big Bad Wolf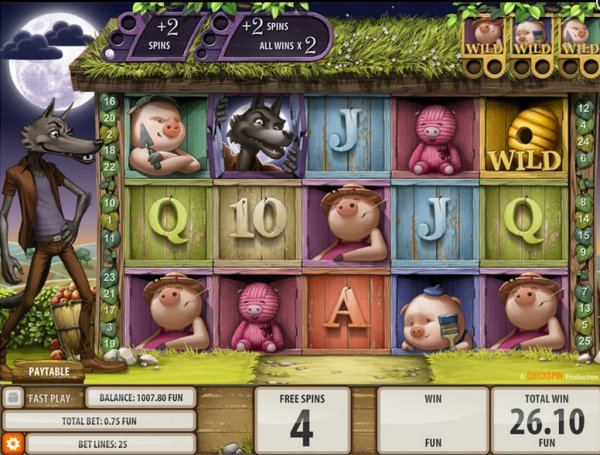 The Three Little Piggies is a classic children's fable, but it's neat to see it pop up in the slot world. Big Bad Wolf is a 25 payline slot with a lot of coin flexibility. You don't have to be a high roller to enjoy this slot at all. Wilds and scatters give you the chance for higher payouts, and there's a side feature game that lets you build up your bankroll. Not a bad game at all.
4. Temptation Queen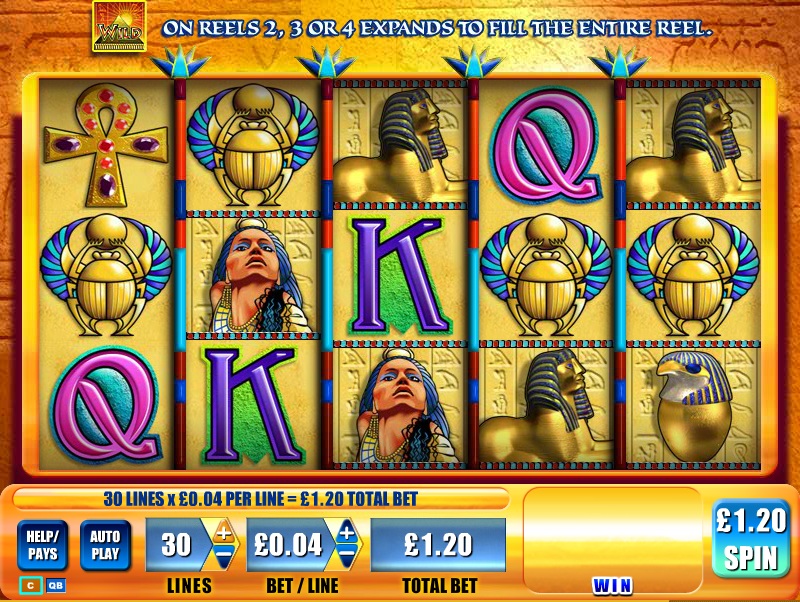 This slot is set in ancient Egypt, which means some people may be turned off already. This is a them that gets overdone, but we think the graphics in TQ are pretty sound. You get 30 paylines with 5 reels, giving you chance after chance to make money. Eight free spins can be triggered over and over, giving you more opportunities to make money. No sweat, right? 🙂
Scatters get replaced with wilds if you trigger the right moves, but you'll have to play in order to figure that one out 😉
5. Safari Sam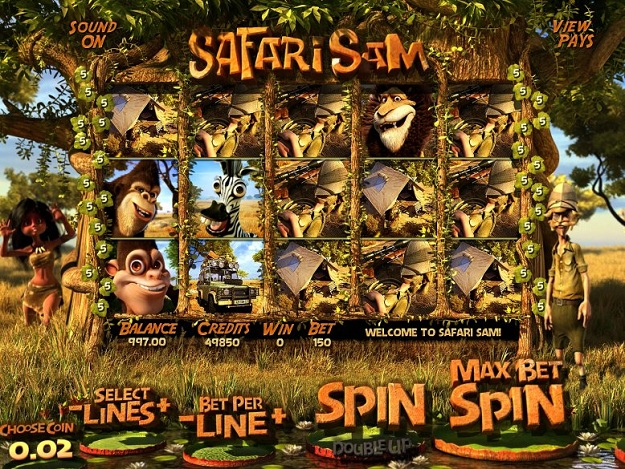 We loved Safari Sam for one big reason: this is a slot where there's a female lead, and that means that you have a chance to send this slot over to a female gambler that would appreciate it. But there's a lot more to love about Safari Sam. It's a slot that lets you double up any of your winnings, if you're bold enough to take the dare. The multiplier is pretty cool because it goes all the way up 10x your bet! Worth playing, without a doubt… 🙂
6. Once Upon a Time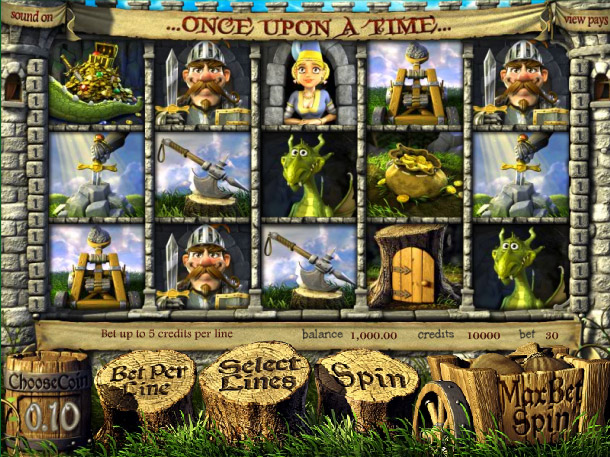 If you're not into the fairy tale theme, this slot might not be for you. It's based deeply off Rapunzel, but it has elements of other stories in the mix too. The top prize is 10,000 so we'd play it on that point alone. This is a 30 payline slot, which gives you plenty of ways to win. Then there's the side game, which makes completely wild reels unlock for you…way too cool for just words. Check out the game for yourself.
There's a ton of slot games out there. Could we have made this a huge list? Absolutely! But we didn't want to keep you here forever, not when there are a ton of different slot games out there. You can't win if you don't play, so head over to your favorite casino of choice and see if these slots are available. If not, you can always send them a support ticket to ask them to bring these games over!