Sometimes we get so busy actually playing the slots that we forget to write about them. No worries, though: we have plenty of slots to let you know about, and we'll publish these articles as we get time to do so. But this is time for you to check out new slot games, if you dare to do so.
We won't keep you waiting. Here is a running list of great slot games you should check out:
1. Jewel of the Dragon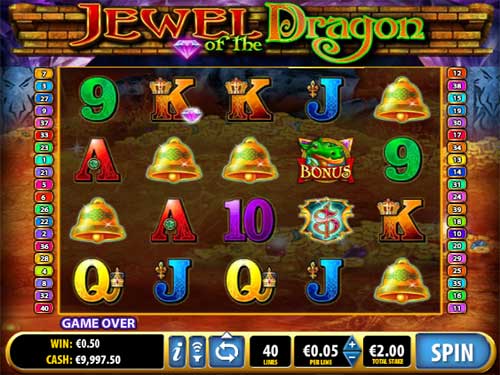 We had to kick off the list with our current favorite: Jewel of the Dragon. The graphics are eye-catching, and there are tons of little features built into this game. You have the Hot Zone and the Drop Zone. The Hot Zone is where symbols have a higher chance of turning into wilds, but triggering the Drop Zone means that the symbols are guaranteed to turn into wilds. You have a chance for free games, which is triggered by three bonuses or wilds. You can get eight free spins over and over, with a 1-5x cash multiplier based on the number of symbols. It's definitely worth your time to play, especially with 40 paylines!
2. The Mummy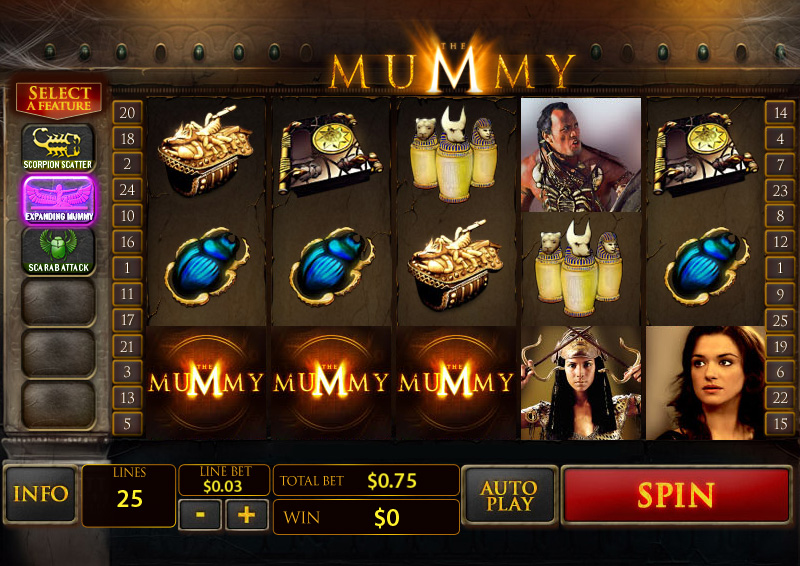 Playtech actually went and got licensing to do The Mummy slot right. This is the one based off the films with The Rock and Brendan Fraser! The graphics are top notch and you get 25 paylines to use to make yourself some money. The scatter icon in the game leads to a bonus level that's out of this world. Instead of just one bonus, you actually get eight of them to play through. Each level leads to free spins, and you already know what that means: more cash! There's extra wild sand scatters waiting for you through all of these bonus rounds.
3. Slots Angels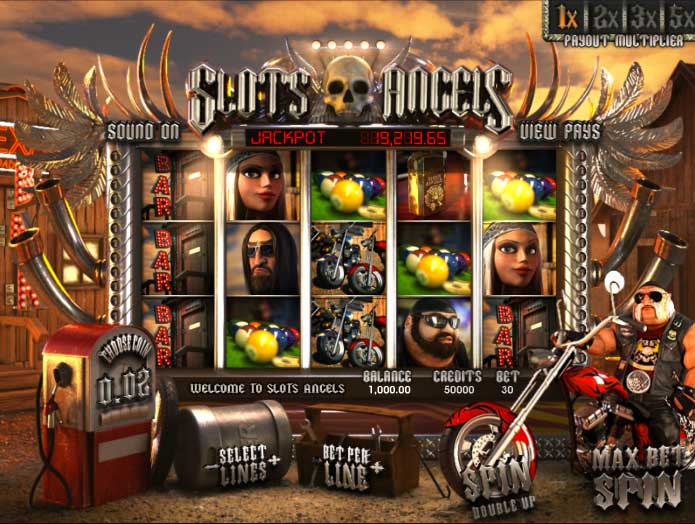 This is a motorcycle themed slot, which is kind of cool. You get 30 paylines to work which, giving you plenty of shots at winning some money. The top coin limit is a little low, but it's great for people on a budget. The middle reel re-spins over and over to give you more chances at a prize than before. It's basic, but it'll keep you entertained!
4. Fire Queen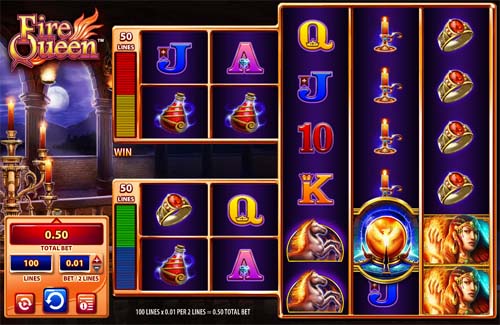 If you missed our mention of Fire Queen, then we're happy to talk about it again. This is a great slot that has tons to offer people. It's a Williams Interactive slot, and this is a developer with a very good track record of putting out great games you'll enjoy playing. It's a 100 payline, five reel slot. What's cool is that the board splits into two squares, then a board of six rows and three reels. This gives you the setup you're used to seeing. There's a ton of wilds and scatters, and you can trigger anywhere from 5-20 free spins. There's a 2x multiplier that just makes money rain down. The cool thing about the wild symbols is that they "travel" around the board, giving you plenty of chances to win big.
5. Rapunzel's Tower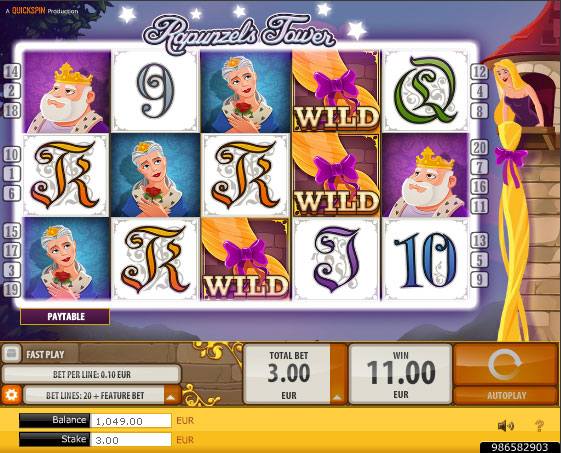 This is a slot that you have to check out. Even though it's yet another play on the fairy tale theme, it's one that adds a lot of neat twists and turns. You have a stacking wild card, which is none other than Rapunzel herself! There's another wild symbol, which is the knight that's going to save her. You can make a feature bet, which will cause the wilds to stick around on the board while non-wild symbols re-spin. This keeps going until you get a prize. Then there's scatter symbols to give you ten free spins that can be triggered over and over again. Let's not forget the Tower feature that basically makes every bonus wild you land on equal one step on the tower. At step ten you get two spins, and at step 15 you get two more free spins. Then at step 25 you get 2 spins plus a 2x multiplier for all of the spins that you've accumulated. That's a big cash grab, if you ask us.
This 20 payline slot has a lot to offer, and it'll reveal more to you if you play.
6. The Glam Life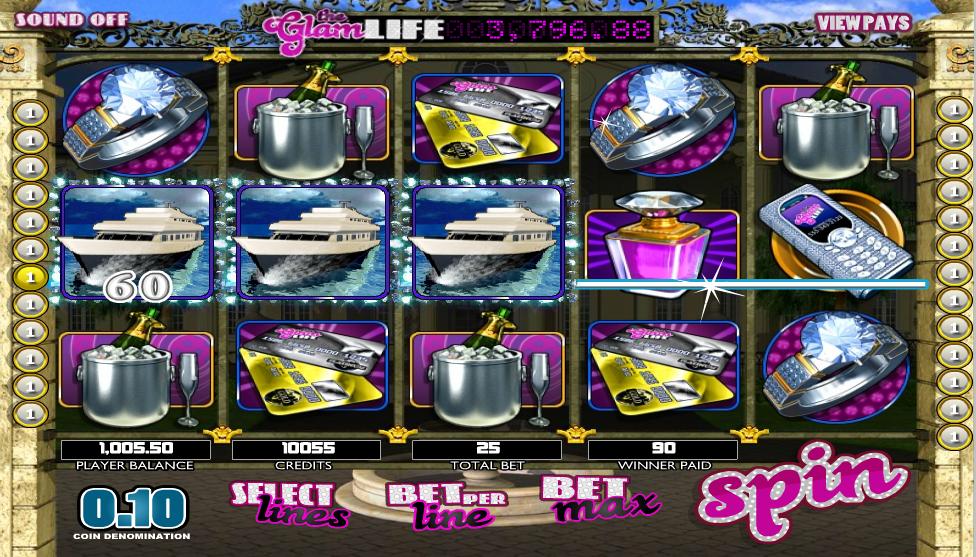 Luxury is a theme that gets played a lot in slot country, but this is a great slot to play. The Game Life has awesome graphics, which befits the theme perfectly. There are also thirty paylines and a flexible coin budget. You can go up to .50 a line max, which is a bit light but it will do the trick in a pinch. That's the only gripe that we had about this slot at all.
When it comes to symbols, make sure that you look for the limo and the yacht ones. Those are worth 2,000 and 5,000 coins. Then there's the mansion symbol, which unlocks a bonus for even more cash. Then there's three jet symbols that bring about free spins you can use to boost your prize. If you hit three necklace symbols, then you unlock more cash.
Cash is definitely the name of the game when you play The Glam Life.
7. Goldilocks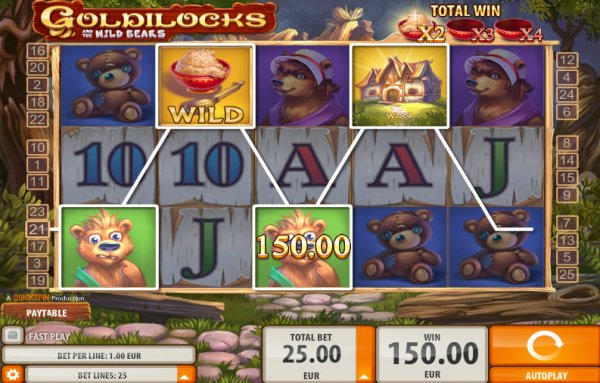 This slot game might not attract you at first. After all, it's another fairy tale slot, and that can get kind of boring. But with 25 paylines, there are plenty of chances to win. So even if you're not a fairy tale person, you have to come for the chance to win good money. One thing that brings this slot to life is that you have two types of wilds. One is the classic wild that you're probably used to, but another is the multiplier wild. This adds to any prize that you're currently going for on the board, which is a good thing. Then there's the free spins. If you h it three scatters on one of the lines you get ten free spins. There's also a Bears Turn Wild feature that turns the Bear symbol into a wild, triggering a lot of free spins in their own right. Very cool!
We know that not all of these slots will appeal to you. But you could certainly check out a few, right? If you're interested in bonus games, lots of free spins, and tons of paylines to choose from, these slot games are for you!