What's better than having your smartphone? Well, that's easy: using your smartphone to win a little extra money on the side! Of course, in the world of gambling, it's all up to chance. Maybe you'll win, and then maybe you won't. But we can suggest four mobile slots that will help you pass the time, impress your friends, and win some fun prizes. Do you dare to play?
1. Wish Upon a Jackpot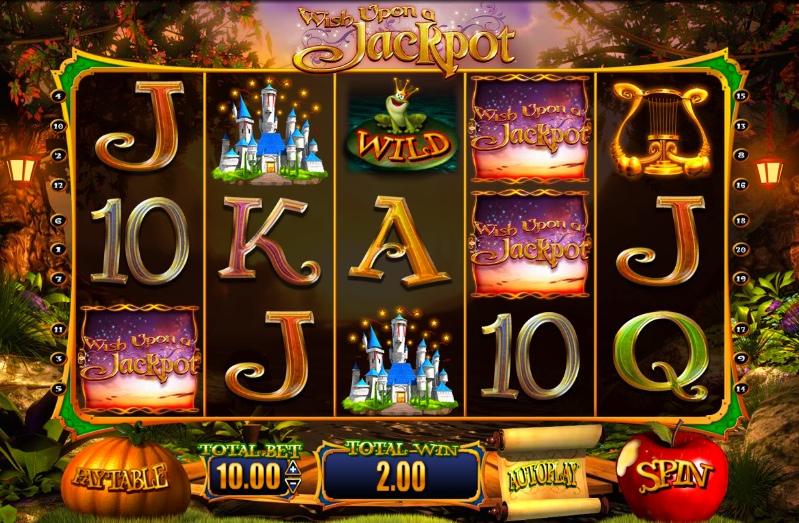 Three cheers for another fairy tale slot game! This one has a lot of great storybook characters, like the three little pigs and the gingerbread man. If you really like your slots to include tons of features and even some bonus games, this is the first one that you should check out. The interesting thing here is that it's always 20 paylines, and you cannot deselect this. You can, however, adjust your bet size for every spin as you would expect. We really liked the Rapunzel free spins, where you can watch the prince climb up the tower and increase your multiplier.
2. Golden Goddess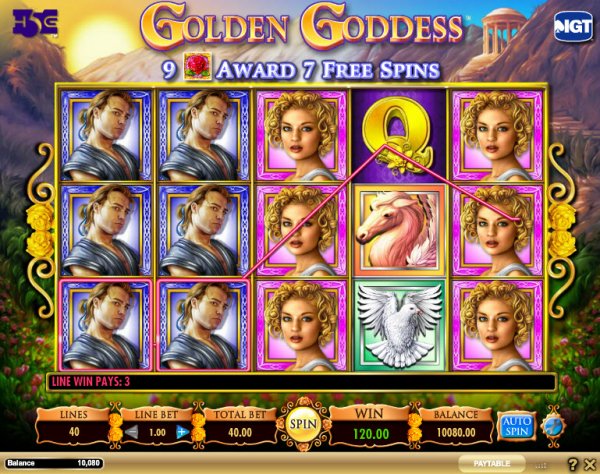 We wanted to throw in something for people that aren't high rollers, and Golden Goddess definitely fits the bill. You can enjoy a great Greek theme coupled with a lot of challenge. The stacked symbols can help you get 15x to 20x your bet. Five of a kinds can lead to 50x your bet, which is definitely a challenge to chase.
3. Ramesses Riches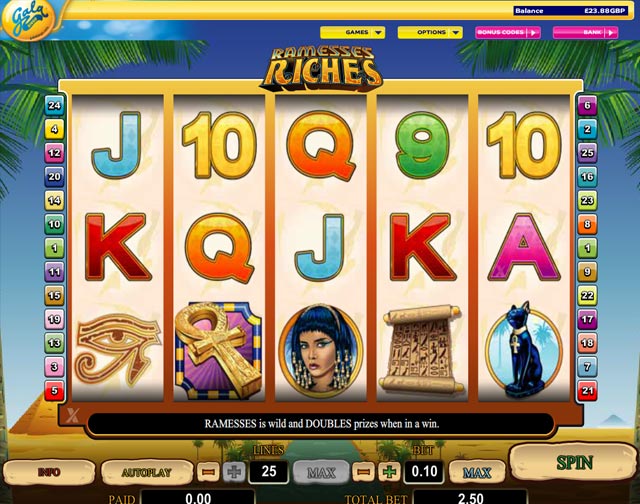 There's always room for another Egypt-themed slot game, right? Of course! With Ramesses Riches, you get 5 reels and 20 paylines. The symbols are pretty, and they range from Ramesses, the title character, to Isis to the Eye of Horus.  Look for the Ankh, as it can give you free spins and have them triggered over and over again. We think that the best slot games have this feature, so make sure to check it out here. The music is a little cheesy, but we're used to that sort of thing by now. After all, you can always turn the sound off!
4. Dragon Born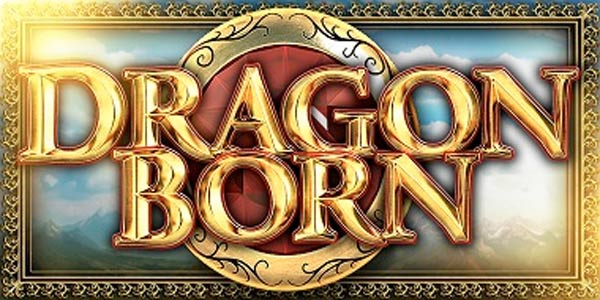 Who can resist a good dragon theme? Not us, that's for sure. When we saw Dragon Born, we just had to check it out.  There are literally 117,649 ways to win. No, that is not a typo on our part. The game is made up of 7 window reels, but there are six of them. Paylines out are the window, and you can bet up to 200 coins. The challenge is this: you must protect the castle from the Dragon as well as the mistress who loves him.
Making sure that you have plenty of entertainment to keep you busy is just smart. After all, who wants to sit around and be bored all day, every day? It's much easier to make sure that you're having fun, getting the chance to win some prizes, and otherwise giving yourself something to do.