If you're new to playing slots, then you might be confused by all of the terms used in our slot guides. Don't worry though: we're coming through yet again to save the day! 🙂 If you don't know what these terms are, then it can be hard to figure out which slot game is right for you. Do you want a game with a lot of bells and whistles, or do you want a basic game where you have straightforward, simplistic play? It's completely up to you. But before we get ahead of ourselves, let's go down to that list, shall we?
1. Wild
The wild symbol is going to become your fast favorite. The wild symbol fills in for other symbols, usually at the highest symbol possible. So you might have a combination that's missing something, and the wild symbol fills it in for you. There are some slot games that have multiple wild symbols, and some have none at all. Use the wild to your advantage!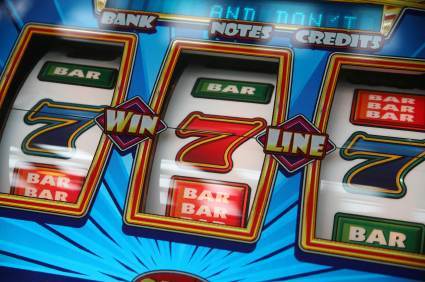 2. Scatter
The designed scatter symbol of the game, which usually lets you unlock free spins. Try to line up as many scatters as you can, as this can lead to more free spins. And while some things in life really aren't free, free spins are exactly what they say they are. You won't need to bet anything in order to win money. Slot fanatics love slot games with tons of free spins, because this increases the chances of getting good money flowing in.
3. Bonus Game
Bonus games are awesome, because they can hide free spins, wild symbols, extra scatters, and even side bets. Did you know that side bets let you gamble some or all of your winnings? This is a neat way that you could double, triple, or even quadruple the amount of money that you were going to win. Sometimes it takes a bit of luck to trigger a bonus game, but they're always worth it.
4. Reel
The reel is the part of the board where the symbols appear. So if you had a five reel slot, you will see five columns of symbols appear on the slot game. The rest is determined by the number of paylines the slot has at any one time.
5. Payline
The payline is the part of the board where matching symbols will yield you the amount of money specified. If you need to hit a certain number of symbols for a payout, you will need to have it on the payline in order to trigger the cash out. So if a symbol doesn't fall on the paylines you have active, then you don't get any money. This is why it's always a good idea to try to get the maximum bet for each and every spin you want. It can be pricey, but it leads to the highest payouts on the slot.
There are always going to be terms that you will run across in gambling that seem a little strange. But once you know them, you can make smarter decisions. Will your next slot game be filled with wilds and scatters? Well, it's completely up to you!