When choosing a casino bonus offer, there are a number of factors you should consider including:
What type of bonus is being offered by the site (match, no deposit, free play)
Which games you are permitted to play when taking the bonus offer given
What the wagering requirements are for the bonus in order to cash out & clear
If those terms are realistic and offer you a legitimate chance of meeting them
Does the casino offer other incentives aside from the bonus on an ongoing basis
Using this information is crucial in finding a reasonable bonus offer that you will enjoy as a player. With so many casinos operating in the market, you will find that almost every site offers you some type of incentive for signing up and playing for real money. That being said, all casino bonuses are definitely not equal and it takes a bit of digging around to find the best deals and terms for the player. Below we have outlined some of the major types of casino bonuses that you will find are being offered to players when they open an account.
Match Bonuses: Casino match bonuses are the most common type of bonus you would expect to be offered by an online casino. The way these work is pretty simple, you make a deposit and the casino agrees to match that deposit on a percentage basis up to a maximum amount. For example a 100% up to £200 match bonus on Dazzle Casino would mean that your first deposit will be matched to a maximum of £200 in free chips. If you deposited £100, you would start with a bankroll of £200 and if you deposited the full £200, you'd start with £400.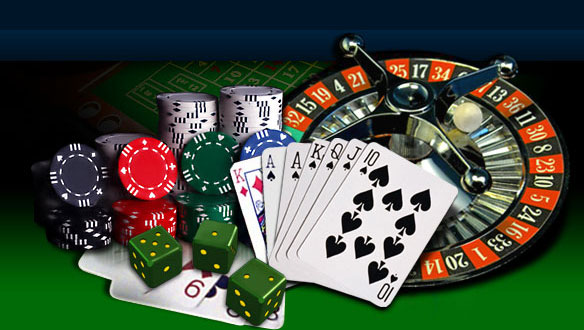 No Deposit Bonus: Another common type of bonus is what is called a no deposit bonus or free bonus. These are as the name suggests, completely free for the player to take and are usually given out to new players in small amounts ranging from £10 to £50. With a no deposit bonus, you are given free money to test out the casino and its games before you decide to make a deposit. While this is an attractive option for some players, these types of bonuses come with a ton of conditions including wager requirements and max cashouts.
Free Play Bonuses – The last major type of bonus is a free play bonuses whereby the casino allots you a specific bankroll and a time period to make as much money as you can. For example you may be given a balance of £500 and 1 hour to play at the site, at the end of which you are allowed to transfer some of the winnings (if there are any) into your real money account. With these bonuses there is a maximum amount that you can win and most casinos will require you to make a deposit before requesting withdrawal of the funds.
Bonus Wagering Requirements
In all of the bonus types listed above, we've mentioned wagering requirements which are imposed by the casino in relation to the bonus. Wagering requirements can be looked at as the amount you must wager or rollover on the casinos games before they consider you a legitimate player who is eligible to cashout. The reason that wagering requirements exist is because without them bonus offers would be subject to huge amounts of fraud by players who simply joined the site to abuse the bonus. Typical wagering requirements range from 10 times to 50 times your initial deposit plus bonus amount, and usually some games are restricted from play when meeting the terms. Since wagering requirements are inevitable if you take a bonus, you should be well informed on the best ways to clear bonuses such as:
Choosing a bonus that has the lowest overall requirements in their terms
Finding a bonus allowing you to play the casino games you like while clearing
When possible, always play at low edge games like Blackjack and Video Poker
Always take advantage of the full bonus offer to get the maximum in free chips
Make sure the casino has a solid history of paying out their bonuses to players
Using the steps outlined above along with our recommended casino bonuses, you should be able to find an offer that suits your needs and provides you with a
great incentive for joining the site. As with all offers, it's a good idea to know what you are getting yourself into before you deposit real money to ensure there are no surprises when you cash out.