Did you know Switzerland had a ban on gambling from 1906 all the way up to 1993? Even now, there are still a bunch of regulations that the casinos have to accept just to have their operation within the country. The Swiss have come around as many of their citizens are going to other countries in order to get their gambling fix. But if you're planning a trip to this beautiful landlocked country, you may be interested in figuring out where all of the hot gambling spots really are.
One of the top gambling places in the country is found in the country's capital of Bern. It's called the Grand Casino Bern, and it's absolutely huge. It has well over 250+ gaming machines, fifteen tables for poker, and plenty of space for wagering on greyhounds and horses.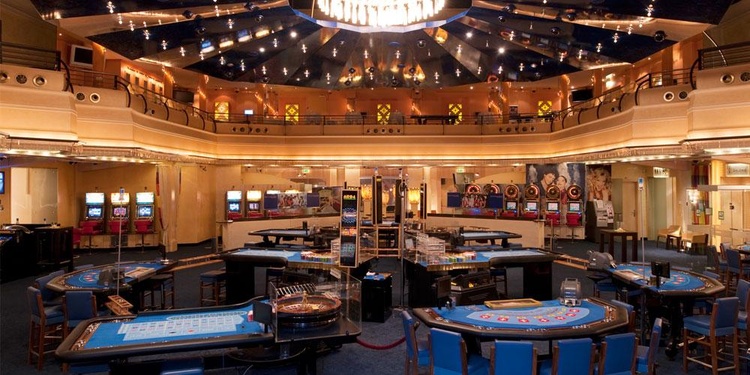 But that's not all you'll find in Switzerland. There are lotteries to check out in Switzerland as well. The one that you'll hear about most is Swisslos, which was founded in 2003. This organization joined Euromillions, which is the world's largest lottery.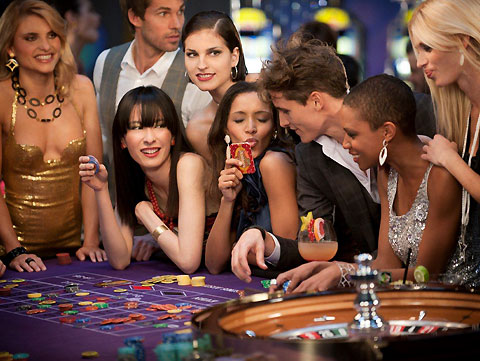 Another casino that you'll find in the area is in St. Moritz. It's the Casino St. Moritz, which is directly connected to a hotel. You have the Kempinski Grand Hotel Des Bains, which is absolutely stunning. If you're a fan of historical hotels, this is definitely the one to check out. The casino provides a one of a kind gaming experience not only because the hotel is located at 1850 m above sea level, making it the highest in Switzerland but also because it is an ideal meeting and relaxing place as it provides solid ambience and the staff provide the best services anywhere.
There are 79 slot machines and seven table games that you can play which include four American Roulette tables, two Blackjack tables and a one 3 Card porker table. You will be able to find plenty of blackjack, but only stud poker. Sorry, Texas Hold-Em fans. There's no sports betting at this casino at this time. The most popular games in this casino are the American Roulette table games (minimum CHF 5) and Blackjack, which is plainly one of the most popular casino game in Switzerland. High quality entertainment in the ideal atmosphere for people seeking to make money gambling or just seeking a perfect way to spend an evening, a weekend or a holiday.
St. Moritz Casino opens its doors at 8 pm and closes at 3 am Sundays to Thursdays and 4 am for the remaining days of the week.  To enter, you must be aged 18 years and above as you will be required to produce a valid ID or passport.  There is also a dress code, especially for the gaming hall, and you are allowed to wear smart casual sports clothing like sneakers, ski suits, tracksuits and ¾ shorts but you are not allowed to wear clothes that are too revealing.  Entry is free and the casino accepts money in Swiss Franc (CHF).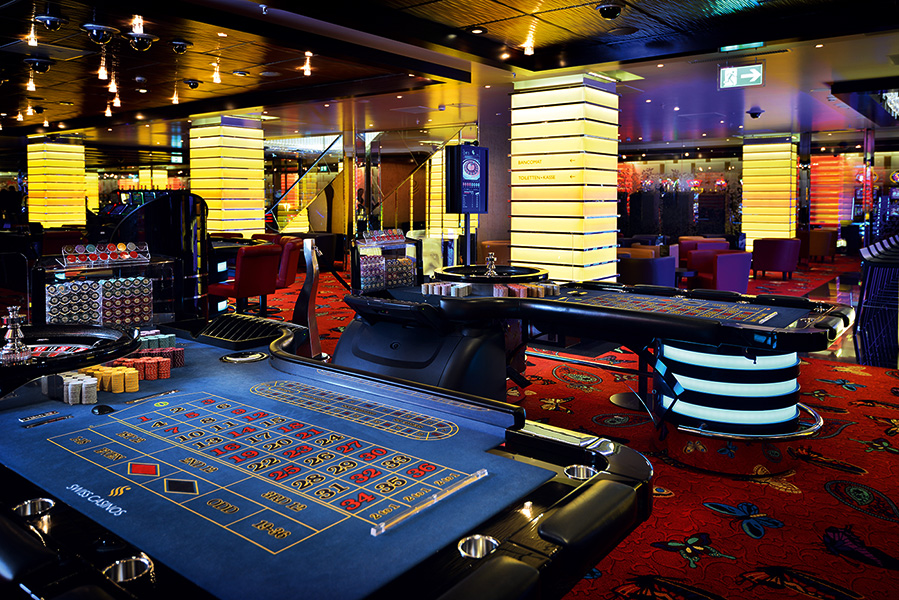 The city of Zurich in Switzerland is a city of money – the city of finance and banking. In 2012, one more money establishment began operations – the Swiss Casinos Zurich. When you get into this casino, a glass escalator will take you up a quite unassuming sparkling entrance on to the first floor, where the glitters of the lights promise you that you are among the stars. The casino has over 400 slot machines and table games such as roulette, blackjack, Texas Hold'em and Pubto Banco spread across two floors. This makes Swiss Casinos Zurich one of the most popular, moneyed and largest in Switzerland.
The Swiss Casinos Zurich is open every single day of the year, but the times vary by day of the week. They open between 11 and 4 am between Sunday and Wednesday and to 5 am between Thursdays and Saturdays. Table games often begin at 2 pm and the Highlimit Area opens at 8 pm. The Highlimit Area provides a high-class gaming environment for sophisticated gamers playing for high stakes. It provides the seclusion and privacy coupled with exclusive premium services for a player to feel alive. The casino also has an Exclusive Highlimit area defined by the freedom of unlimited maximum bets.
The most popular games at the Swiss Casinos in Zurich are American Roulette, Punto Banco and Blackjack.
If you are a gambler who loves style and values the environment they are playing in, the casino floors will take your breath away. There is an amazing 3,000 square meters of space, 26 gaming tables and over 400 gaming machines to choose from after a refreshing chilled drink in the comfortable lounge area. To gain access to the gaming paradise at the Swiss Casinos Zurich, besides the 10Sfr entrance fee, you must be 18 years or older (sorry kids  ), well dressed and have a valid passport or ID card.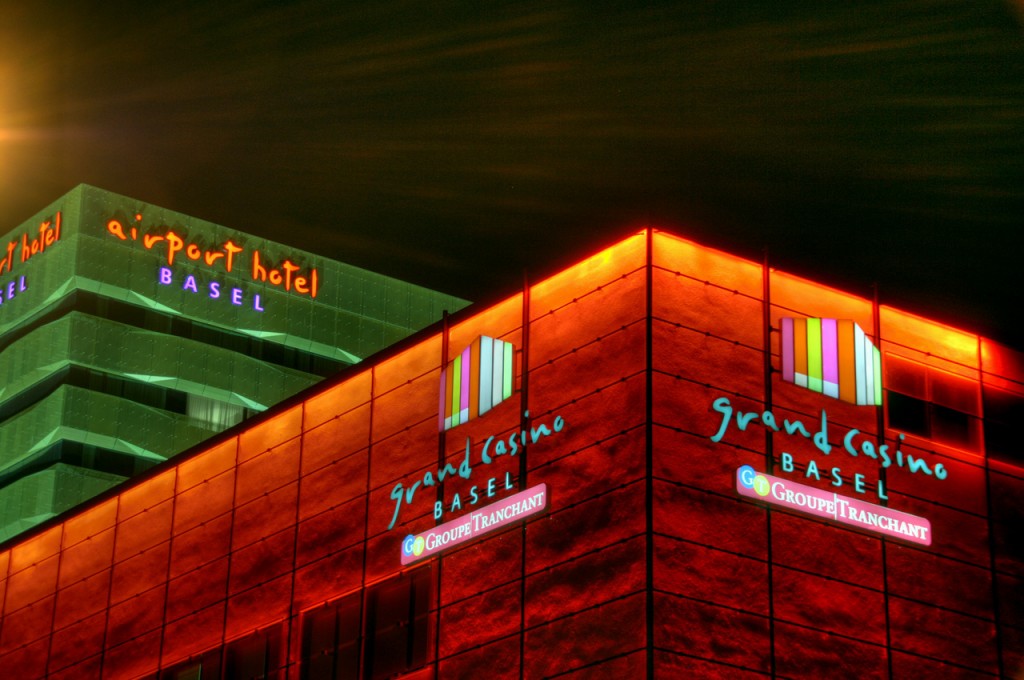 The Grand Casino Basel could easily pass as the mini Las Vegas in the heart of Europe as its website proudly brands it. The casino is located at the 3 Country corner in Basel, a 3 minute drive from the Euro Airport Basel and just 5 minutes from the center of Basel City. It is a relatively big casino boasting of 355 slot machines, quite a number of table games including classic table games and a range of card and other games. The casino opens its doors between 10 am and 3 am for slot machine players, between 2pm and 3am for live table games players and poker cash games start as early as 7 pm.
If you love table games, the Grand Casino Basel has 8 roulette tables to choose from, 5 blackjack tables and 3 poker tables. The 355 slots machines I mentioned do not include electronic roulettes, video poker, video slots and jackpot slots the casino has to offer either. The poker players will be excited to know that the Grand Casino Basel offers Texas Hold'em and Omaha Poker games separately and it even holds poker tournaments every now and then.  CHF is the accepted currency in the casino and you can bet as little as 0.01 CHF playing slots.
It is free to enter the Grand Casino in Basel but you must be an adult aged 18 and above with a passport or valid ID to prove. The casino establishment is also home to 3 bars, 2 event halls and 1 bistro which gives the hotel and the casino a unique gaming and comfortable environment. Because the casino is located in the heart of Europe, it is one of the most popular gambling destinations in Europe. It is conveniently located, has a clean reputation of exceptional service and thanks to its popularity, I doubt there will be a time this place will be dull or sombre.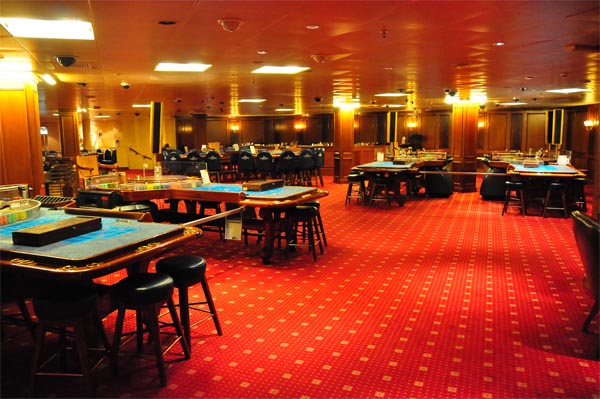 The last casino that caught our attention was the Casino du Lac Meyrin – Geneve. It's in Meyrin, and it has a hotel close by as well. The Moevenpick Hotel & Casino Geneva is another regal hotel that you'll enjoy staying in. There's a ton of video poker machines, some table games, and slots. Poker is a bit tough to find, but there's plenty of other games to check out.
Overall, there are plenty of casinos in Switzerland to check out. If you're interested in playing the games while you enjoy your vacation, you'll have tons of options. Check it out now!